The sun is going down over San Diego and the team meets at Breakers, their favorite watering hole. You've got so many rounds in front of you, it'll take at least three days to drink them all. Well done!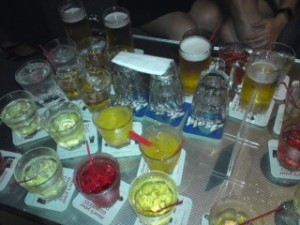 Cracker sits beside you with a muscled arm across the back of your chair, and he's wearing a wolfish grin.
"Good job, little lady," he whispers in your ear. "Hope I can show y'all my appreciation later, but for now…" He reaches behind him and produces a cap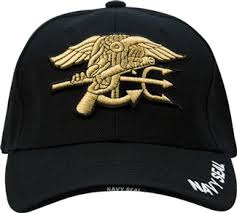 that he gently places on your head.
You down one of the many shots sitting in front of you to calm your nerves. Everyone on Alpha Squad gives you a "high five".
Snow White, Nina and Lumin beam a smile at you as Admiral Austen approaches. You look at him from under your brow wondering what he has to say.
"On behalf of the United States Navy, and in recognition of your assistance, the ability to keep focused during a stressful mission and never quit, we thank you," he says, and pins this to your shirt.
Tinman and Lumin gather around you. "We'll never forget this," Tony Bale says, and places a warm kiss on your cheek.
"Never. You're part of our SEAL family and family sticks together," Lumin adds, and gives you a hug.
Congratulations! If you made it this far, you are officially a warrior. You're also entered into the giveaway. Email me at Nataszawaters@gmail.com with ALL the passwords. In the subject line write "Luminous Mission".
If you are an author, editor, model or have a business please identify this in the text. I'll be drawing one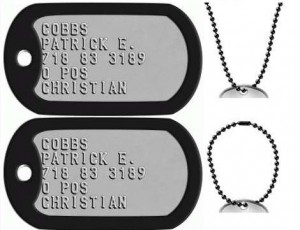 name for a ½ page ad in the InD'Tale Magazine.
If you're a reader, you will be entered in a draw (2 winners) to receive the first three books of the series in paperback and an E-copy of Code Name: Luminous, signed, sealed and delivered along with dog tags of the character of your choice: Ghost, Cobbs, Mace, Tinman or Snow White, and one winner will be chosen to receive a piece from "A Warrior's Challenge Series" jewelry collection.

Return to the FB event for more fun. https://www.facebook.com/events/885143038163057/