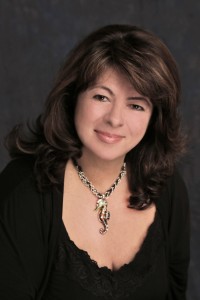 I grew up on the beautiful West Coast of British Columbia with the Pacific Ocean on my western doorstep, and thousands of acres of forest on the other. After finishing school, my life took a drastic twist, and a lifelong working relationship with the marine industry began.
After a twenty-year hiatus from my creative writing, the stories swirling in my mind began to swim hard to resurface, and I threw them a life ring. I juggle my creativity during my days off, and then get back down to business, working in Vancouver Harbour. My life is a mix of creativity vs. black and white procedures. With a lifetime of working in the marine community, there's plenty of stories to tell. It's a different world, different language, unsung heroes and heroines aplenty, heated moments, and blissful silence when all is well. Reading and writing is the way I turn down the loud hum that my work causes, and after thirty years of humming, it's time to vent.
Q: Where do your heroes come from?
A: A very vivid and needy imagination. The satisfaction I get from creating the most masculine alpha males who are intelligent, caring—when the moment calls for it, and strong, is every girls dream—isn't it? I also do a fair share of creating because of my profession. I've worked with the same men for almost thirty years. Unfortunately, we could walk past each other on the street and never know one another. This is because we only communicate on VHF radio. Some of them, many of them actually, have very sexy voices, and the mind tends to wander.
Q:  What's the first erotic romance novel you read and why did you keep reading them?
A: I hit a good one my first time out. It's called "Heated Rush" by Leslie Kelly. The hero made my blood curdle. What a man—whoa. I realized that these books had fantastic, imaginative stories along with the intimacy that traveled behind the bedroom door. Most of the books were shorter reads, which is perfect for my lifestyle. And the happily-ever-after-ending's, well I love that, too.
Q: What is something most people don't know about you?
A: I know Morse code. Sounds ancient—huh! But it is the truth. The days of passing messages back and forth are gone, but the dit-dit-dah-dah-dit-dit is still with me.
Q: What inspires you?
A: When the sun sets against the mountains where I live—it's amazing. Music gets my imagination blazing, and people, their personalities and characteristics are so complex I just can't let them be a passing experience. Whether they make me grit my teeth or make me laugh, they have to go down on paper.
Q: What is your favorite genre to read?
A: I'm a book slut. I have to admit it. I'll read just about anything if it grabs my attention, and that means every genre out there. I think the better question is what don't I read? The answer: political thrillers, I get enough brain-busting, jaw dropping politics at work.
Q: Why did you decide to try to publish your work instead of staying in the closet?
A: After taking a twenty-year break from writing fiction someone gave me a good shake, and said, "What are you doing? Write!" She was a gal-pal of my best friend, and both of them urged me to get a move on. For some reason the timing was perfect, and now I can't stop.
Q: Besides action and the heat of romance in your novels, what else do you want to impart on your readers?
A: Love can heal, faith in ourselves and in our maker keeps us true, and hope gets us up every day to strive to be better than we are.
Q: Do you have any pet projects on the go?
A: I've been developing a six book series. I think, or would like to think, that it will be well received when it is released. It slides down the slope of paranormal, but puddles in what I like to call believable magic. Five heroines, five heroes, and two brushes with the apocalypse; one for every soul on earth, the second on the battlefield of earth. Stay tuned!
Q: Is there a particular quote that inspires you?
A: Yes, many actually, but being a writer of romance you have to appreciate this one: "There is no remedy for love, but to love more." Thoreau. This quote works for readers of romance. Romance novels are like potato chips, you just can't have one. Natasza.